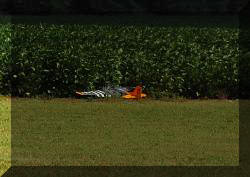 Click on the image to enlarge.

Mustang PTS in the soy bean field. "C'mon,
Man, that thing ain't a bean picker!!".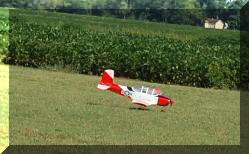 E-Flite T-34 Mentor PTS making a 2 wheeled
landing. "Level, level, lev...Oh, too late!!".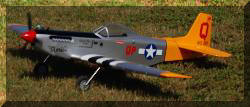 Same Mustang as above, just seconds after
the above shot was taken. "Sometimes you
get lucky.".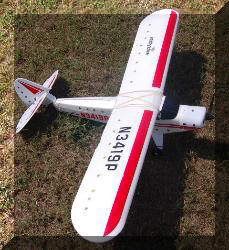 3-Channel Hobbyzone Piper Cub. "Hey, ain't
you missing somethin'?".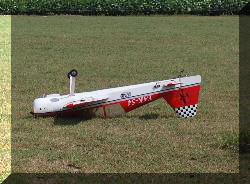 Extreme Flight Yak 54 74". "The wheels are
supposed to go to the other way when you're
landing."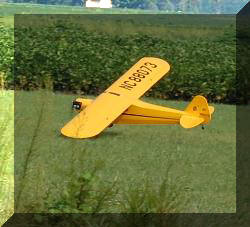 On one wheel after a bounce.
"They can't all be greasers."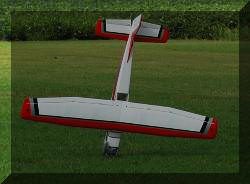 "I told you that you should've flared more."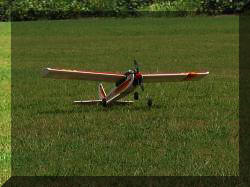 "Now that's too much flare."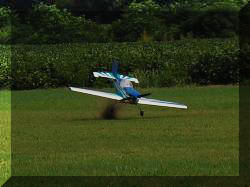 "That carbon fiber prop ain't a
shovel, ya' know."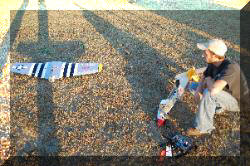 Examining the damage after nosing into the
ground after a wing over on a go-around.
Ouch